Business Development Certificate Program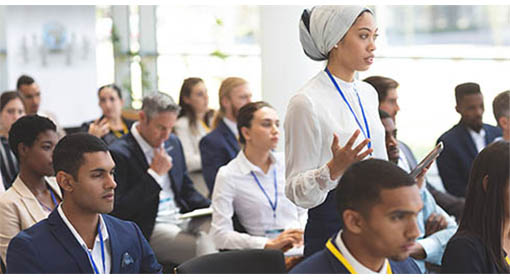 Cambridge College, Mel King Institute for Community Building, and Massachusetts Growth Capital Corporation (MGCC) have formed a new partnership to support and educate small business development officers throughout the Commonwealth. A series of courses have been developed that will ultimately boost community-based economic development partners who are committed to supporting the successful launch and growth of small businesses across Massachusetts. See press release
The program will offer six full days of training (9:30am - 4:30pm) to be held at the Cambridge College Campus in Boston. The courses will be taught by faculty from Cambridge College, seasoned business professionals and attorneys from the Lawyers for Civil Rights. The program modules include:
Module 1: Introduction to Small Business Environment
Module 2: Business Planning Basics
Module 3: Bookkeeping and Forecasting
Module 4: Marketing Fundamentals & Brand Management
Module 5: Small Business Legal Overview
Module 6: Small Business Coaching
The program is open to anyone working as a business counselor or technical assistance provider to small businesses.
Location
Cambridge College
Classroom 1315
500 Rutherford Ave.
Boston, MA 02129
Program Tuition is $1,500
MGCC's Small Business Technical Assistance Grantees have a discounted tuition rate of $600 for the Certificate Program.
Breakfast and lunch will be offered.