Business Development Certificate Program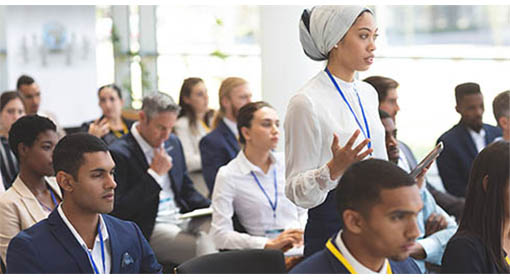 Cambridge College, Mel King Institute for Community Building, and Massachusetts Growth Capital Corporation (MGCC) have formed a new partnership to support and educate small business development officers throughout the Commonwealth. A series of courses have been developed that will ultimately boost community-based economic development partners who are committed to supporting the successful launch and growth of small businesses across Massachusetts. See press release
For 2022: The program will offer six modules of training to be held via zoom. Each module will be two days of training (9:30 AM - 12:30 PM).  The courses will be taught by faculty from Cambridge College, seasoned business professionals and attorneys from the Lawyers for Civil Rights. The program modules include:
Module 1: Introduction to Small Business Environment
Module 2: Business Planning Basics
Module 3: Bookkeeping and Forecasting
Module 4: Marketing Fundamentals & Brand Management
Module 5: Small Business Legal Overview
Module 6: Small Business Coaching
The program is open to anyone working as a business counselor or technical assistance provider to small businesses.
Program Tuition is $1,500
MGCC's Small Business Technical Assistance Grantees have a discounted tuition rate of $600 for the Certificate Program.
For more information, please contact Katie Shannon at (617) 873-0255 or Katie.Shannon@cambridgecollege.edu.