Financial Aid Overview
Support from the Start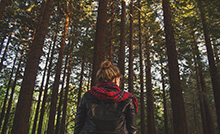 Cambridge College believes that educational opportunity remains a cornerstone of the American dream, and that we have an obligation to unlock those opportunities for a greater number of our citizens. That's why we work hard to keep our tuition costs low – less than half the cost of the average nonprofit four-year college – and to provide financial aid to those who qualify. Currently, more than 65% of our student body receives financial aid.
Types of financial aid and eligibility
To be eligible for financial aid, you must be enrolled at least half-time in one of our degree or approved certificate programs. Undergraduate, graduate, and doctoral students may be eligible to receive Federal Stafford Loans and work-study funding; undergraduate students may also be eligible for federal and state grants.
Through the generosity of our alumni, foundations, corporations, and friends, Cambridge College is able to offer scholarships to students who demonstrate ability and need. To be considered for a scholarship, you must have a Free Application for Federal Student Aid (FAFSA) on file with the Financial Aid Office, along with a completed Cambridge College Scholarship Application.
Financial aid awards are posted to student accounts beginning on the Monday after the Add/Drop deadline. Loan funds from private lenders may take up to 10-14 business days from their disbursement date before the College receives your funds. Cambridge College receives and posts federal funding on Mondays. From the date it is posted to your account, the College has 14 business days to refund any eligible excess funds.
Getting started
Cambridge College tries to make the financial aid process as clear and simple as possible. To begin, go to our Financial Aid section and learn how the process works, the kinds of aid available, support CC provides. From there you can click through the FAFSA and start your application.
We are here to help you. If you have any questions about the financial aid process, please feel free to call us at 1-800-877-4723 ext. 1440.