Updates to MyCC
New Appearance for MyCC Coming Soon!
(Update October 2018) The following updates will begin rolling out on Saturday, October 13! The IT Department at Cambridge College is pleased to roll out an updated look for MyCC! The dashboard will now be more in line with the look of our website, with a modern appearance and easy navigation features.  With the new design, the location of your favorite links remain the same, only the look and feel will change.  This update also includes mobile friendly components, so you can easily access Cambridge College information from your smart phone or mobile device. You will notice an updated color scheme, streamlined menus, and simple navigation to the information you need.
This will be a smoother experience for students and faculty as they continue to use MyCC as an entry way to college resources.   Take a peek at the changes!
If you would like to preview these new features and provide feedback, please log into https://testmycc.cambridgecollege.edu with your current MyCC credentials.  Please let us know your opinion by sending an email to ITSurvey@cambridgecollege.edu with any comments.
New look for the MyCC Homepage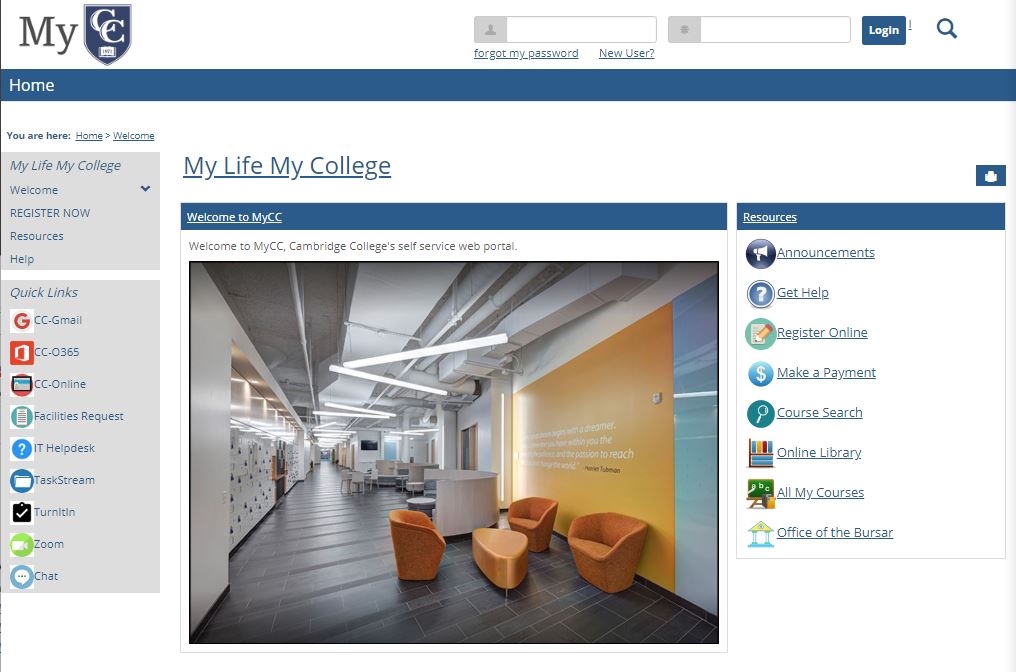 New Look for MyCC Mobile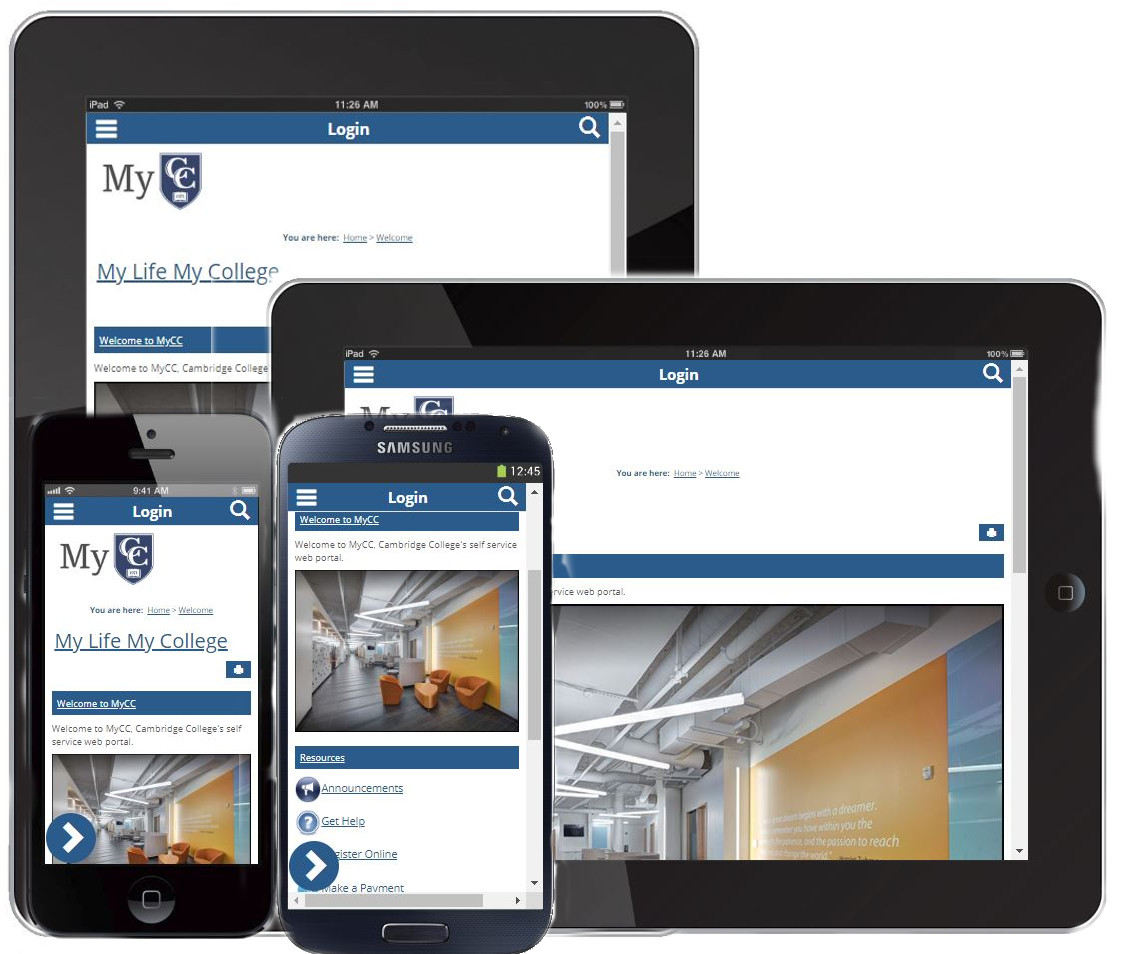 Jenzabar eLearning 2.3 Updates
Selective Release Updates
You can now make a selective release rule based on the score of an individual section of an online exam.
All grading rules will be applied (including multiple attempts, etc)
Not available for extra credit sections
Rich Template Mapping / Course Copy / Course Creation
Rich Template Mapping can now use "Roll Dates" when copying the template into the course. Set the term your template is in to start on the appropriate day of the week, and have correct offsets to use this. Enable it on the DB row in the RTM table.
"Same Faculty" option had a bug that was fixed and now uses Roll Dates to attempt to have a more complete copy available.
Upon successfully copying one or more courses into the same term you will now get a 'date adjust' screen to allow you to quickly update the calculated start/end dates of units as well as the due dates of assignments for all sections copied into. 
Course Manager
Context manager within an LMS Course Section is now called "Course Manager"
There is a new tab within course manager that shows all logged email from within the course

We've added logging to several portlets (coursework/gradebook/blog/attendance) that previously did not log emails
LMS Manager:
Users who "can admin" the Academics tab now have access to the LMS Manager in the user menu. This portlet contains several items moved from Site Manager as well a few new ones.
Added the ability to purge courses into a "non LMS" state vs completely delete

Useful for integrations and uninstalling eLearning

Added the ability to globally disable Course Availability
Lockdown Browser:
We have implemented a new launch code as required by respondus to fix launch problems with the newer chrome-based versions of the browser
All non-chrome based versions of the browser are NO LONGER SUPPORTED. 
We enhanced the "Test" Page available before you start any test to do a version check to let users know that they need to upgrade.
Bug Fixes
Some errors in course copy are now better handled so copying continues
Correct grade availability date for assignments accepting late submissions
Fixed a bug where non lockdown enabled online tests did not display moxie manager if enabled
Fixed a bug where launching a turn it in assignment would not always send an open date
As always, if you have any questions or need assistance, please don't hesitate to contact the IT Department by: