Single-Sign-On (SSO)
Single Sign-On
We have rolled out OpenAthens, an industry leading technology of single sign-on (SSO) for connecting people to technology, behind the scenes with Cambridge College, such as  MyCC, Starfish –Student Success Platform, and more all with a single username and password.
Now with that we have successfully rolled out SSO. We are working towards phasing out the older access paths. You will see Non-SSO credentials marked as such, so that you are aware as those Non-SSO credential will be phased out and only SSO credentials will be accepted.  Please plan on obtaining your SSO credential at your earliest oppertunity.  You may scroll below for how to obtain you SSO credential if you are not familiar.
What is Single Sign On?
Single sign-on (SSO) is system that enables users to securely authenticate with multiple applications and websites by logging in only once—with just one set of credentials (username and password). With SSO, the application or website that the user is trying to access relies on a trusted third party to verify that users are who they say they are.
OpenAthens single sign-on creates a session that allows the end-user to move from resource to resource without the need to re-enter their credentials.
Once a user has entered their credentials and are authenticated. They are gratnted a secure token which creates their single sign-on session. They can now move across their licensed sites without the need to enter their details again.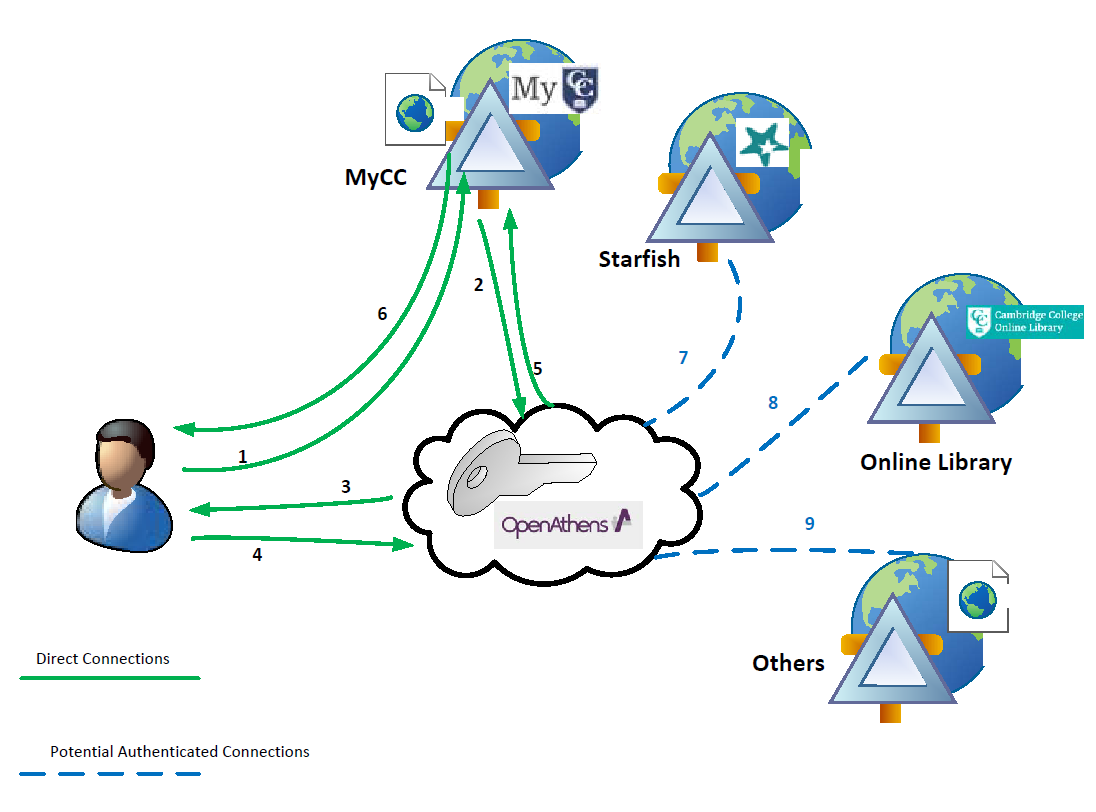 As we strive to make this is a seamless process for you, please follow these instructions to access services through single sign on (SSO). 
First visit MyCC as you would normally.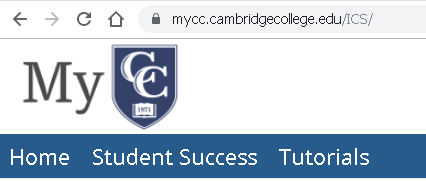 Click on SSO Login

  button.  This will bring up a new log in window for SSO. This SSO window will look similar to below screenshot.
Please use your Computer/Network Login credentials to sign in.  If for some reason you do not know that or have difficulty with the SSO, then from the drop down menu (highlighted) select NON-SSO and use those credentials as you normally would have.  After a successful sign-on you will be signed in to MyCC. This point forward you can access all resources available to you.  Please note that some resources would still require additional sign-on as they are not incorporated yet into the SSO process. However, you MUST make sure that you have access to your SSO credentials moving forward.  Please use the below guide to access your SSO credentials.
Here are your standards for the Network Login:
Cambridge College Network Login (SSO Credentials)
Your Cambridge College Network Login user name and password is used to access services, such as the wireless network, computer lab machines, and the IT eHelpdesk. Its provided during your initail email communications to the college, either via the Admissions office or HR.
When prompted, type in your Network Username (firstname.lastname). Do not include any other digits that might follow your firstname "dot" lastname.
Please note: Only type the first 20 characters in the user name, including the (dot).
Your initial password is your student ID proceeded by two (2) zeros or as many zeros needed to make 8 characters or more.  If you have previously changed your network password, please use your updated password. Please do not share passwords.
Example
Student Information 

Computer/Network Login Information

Name: Eric Davidson-Johansson

Student ID: 123456

Username: eric.davidson-johans

Password: 00123456
Cambridge College Network Password Reset Portal
You may change your network password by logging onto any lab computer and pressing CTRL+ALT+Delete and selecting "Change Password".
Or
 You may also visit the Cambridge College Network Password Reset Portal at https://pwd.cambridgecollege.edu and change or reset the password through that process.