Boston, MA
Cambridge College established its roots over 45 years ago. Our main campus, originally in Cambridge, Massachusetts, is now in Boston. Our flexible evening, weekend, online and intensive class schedules were developed with an eye towards serving a unique demographic of adult learners.  We are proud to offer graduate degree programs in education, management, counseling and psychology, many of which lead to licensure and certification. Undergraduate degrees are also offered in human services, management, and multidisciplinary studies.
To see all the programs offered in our Boston location, visit the Cambridge College - Boston website.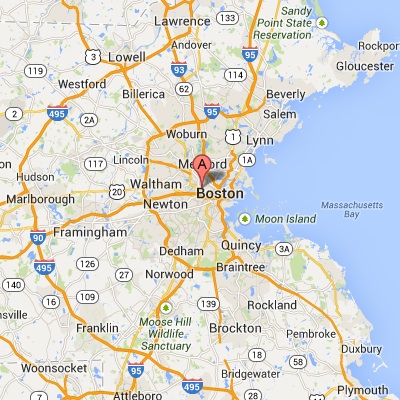 The following services are offered at our main office at 500 Rutherford Avenue, Boston:
Admissions
Dedicated to helping you find a way to achieve your academic goals. We'd be happy to help you:
Learn more about our flexible degree programs
Discover the ways that Cambridge College can help you earn a degree
Complete your application and financial aid paperwork
Contact information: 1-800-829-4723
Office of Student Affairs
To help make your transition to college an enjoyable one, our Student Services team will help you:
Register for classes
Address questions regarding financial aid and payment
Obtain academic support through tutoring or disability services
Contact information:
studentaffairs@cambridgecollege.edu / 617-873-0470
Academic Services
With a focus on successful degree completion, our Academic Counselors will provide essential guidance, resources and answers to help you along the way.
Academic Advising
Degree Completion
Academic Partnerships
Contact information:
academicservices@cambridgecollege.edu / 617-873-0185
Business Office  
The Business Office manages the College's operations, event logistics, finances, and facilities, and can assist you to:
Answer questions about facility utilization
Address any operational concerns
Coordinate special requests for rooms or public events
Contact information:
businessoperations@cambridgecollege.edu / 617-873-0656
Quick Links