CC Cybersecurity News, Publications & Events
Cybersecurity News & Publications
White Paper: Cybersecurity & Diversity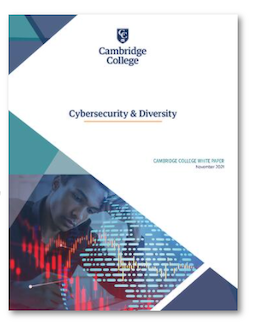 A sobering look at the current cybersecurity landscape, how it's changed, where America is under cyber attack, and the implications from the lack of diversity in this critical field.
Cybersecurity Events
Join us for live events or learn about our past events below. 
Distinguished Speaker Series on Cybersecurity
The Power of Diversity: Solving Cybersecurity's Global Challenges
A discussion between industry executives Corey Thomas, Chairman and CEO of Rapid7, and Stephanie Browne, Vice President of Talent Acquisition, Diversity, and Inclusion at Blue Cross Blue Shield Massachusetts. In their presentation, they addressed the historical gap in diversity and inclusion in the cybersecurity workforce, as well as shared personal insights from their own professional journeys.

 
Can There be Resiliency in Cybersecurity Without Diversity?
​Panel 2: Investing and Valuing a Diverse Cybersecurity Eco-System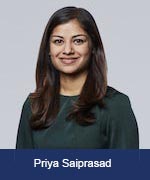 Anthony Johnson, Managing Partner,  Delve Risk
Harold Moss, Technologist, Strategist, Investor
Priya Saiprasad, Venture Capitalist, Mayfield Fund
Alberto Yepez, Serial Entrepreneur, Co-founder & Managing Director of Forgepoint
Can There be Resiliency in Cybersecurity Without Diversity?
Panel 1: Paths Forward: Diversity, Equity and Inclusion of Women in Cybersecurity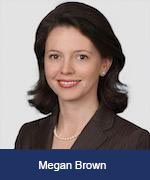 Megan L. Brown, Partner, Wiley Rein LLP
Andrea Little Limbago, Vice President, Interos
Gentry Lane, CEO & Founder, ANOVA Intelligence
Ebony Shaaf, Managing Director, State Street
Myrna Soto, Chief Strategy & Trust Officer, Forcepoint
Cybersecurity Careers Through the Eyes of Department of Homeland Security & FBI Experts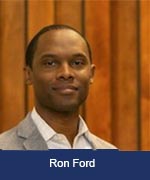 Panelists include Hope Palmer, FBI Intelligence Analyst; and Ron Ford, who has 20 years of experience in cybersecurity in the federal government working across the Departments of Justice, Defense, and Homeland Security. Both are members of Cambridge College's Cybersecurity Advisory Council.
Cyber Academies for High School Students

Cambridge College Cyber Academies provide high school students with unique exposure to the cybersecurity industry and professionals, while introducing them to key concepts and practical skills involved in pursuing a college degree and career in cyber. Students have the chance to work through real-world scenarios in a hands-on experience. Additionally, students are given the opportunity to earn preferential admission and receive credit towards their degree completion at Cambridge College.
CyberSummer Academy 2023 - June 26 to June 30, 2023
Become a Cybersecurity Professional
The cybersecurity job market is hot. With increasing connectivity among smart devices and an exponential growth in data, sensitive personal data are now stored online by shops, government agencies, financial institutions, and even healthcare facilities. Greater cybersecurity is needed to protect it and ward off breaches. According to one estimate, the global cybersecurity market is projected to grow 86 percent from around $145 billion in 2018 to $270 billion by 2026. Employment of professions related to this evolution are expected to grow at a robust pace over the next decade from 2019 to 2029. [U.S. Bureau of Labor Statistics]
A 1-year certificate can get you in the door. Learn more about our Cybersecurity programs.