About Harold Moss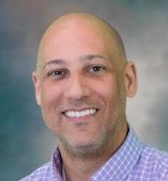 Harold Moss is seasoned executive in the technology community, he is currently serving as a member of the Advisory Board of Directors at RebellionResearch.com, and he's also a Board Advisor at GreatHorn and at StockSmart.
Mr. Moss has over 20 years of experience in security, cloud computing, artificial intelligence and mobile technologies. He has spent a significant part of his career working on advanced technologies such as IBM Watson to leading strategy and Architecture for EMC's Global Security office.
Mr. Moss is one of the foremost experts on the advancing technology of security in today's digital age, he has been volunteering at MIT's Cyber Factory for the last 4 years and teaches as a visiting fellow at The National Security Institute.