Yellow Ribbon Program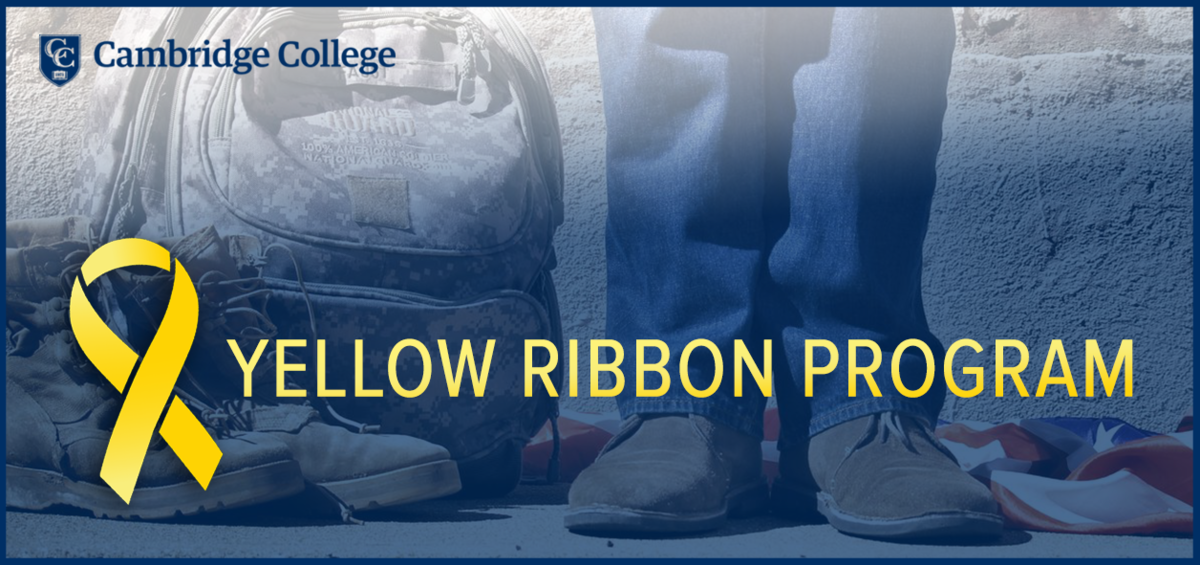 Yellow Ribbon Program
Cambridge College is a proud participant in the Yellow Ribbon Program.  The Post-9/11 GI Bill® with Yellow Ribbon Program will pay 100% of Cambridge College tuition for undergraduate and graduate students in degree programs.
The Yellow Ribbon Program (YRP) goes into effect once an eligible student has met the Post-9/11 GI Bill tuition maximum for the academic year. The academic year consists of all courses starting between August 1 and July 31. Once the Post-9/11 tuition maximum has been met, the College will contribute YRP funding to pay any remaining program tuition not covered by the Post-9/11 GI Bill.
The Post-9/11 tuition maximum must be used first before YRP funding can be provided. Cambridge College provides the maximum YRP funding amount to all eligible students regardless of degree type or program of study.
Eligibility
The VA instructs that Yellow Ribbon Program participants must:
• Be 100% eligible for Post-9/11 GI Bill benefits
• Not be on active duty or receiving transferred benefits from a spouse on active duty
• Be enrolled in a degree-seeking program
• Accrue a total tuition and fees amount that is more than the Post-9/11 GI Bill tuition maximum for an academic year ($25,162)
The YRP is a year-to-year contract between the VA and Cambridge College. Questions regarding the Yellow Ribbon Program can be directed to the appropriate School Certifying Official.