Printing System -- Access Queue Through Website
Cambridge College's new printing website, https://print.cambridgecollege.edu/ can be used to add money to your existing print account, access your queue to see what print jobs are available, and to see the scanning history for your account.
To access your existing queue, select User Dashboard: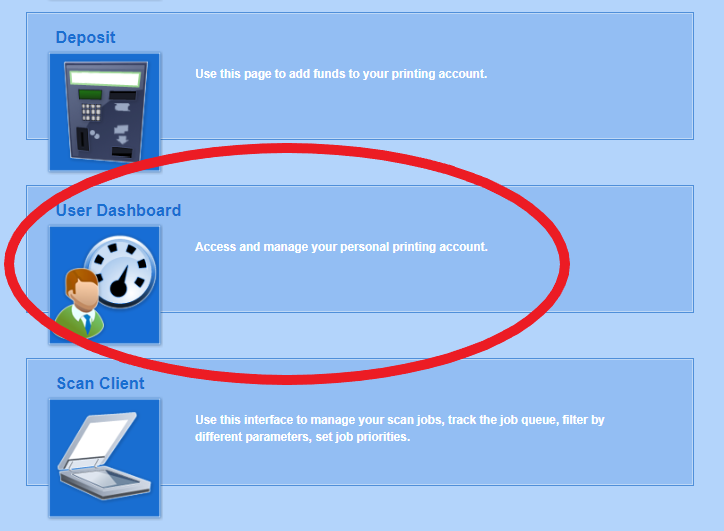 On the following page, you will see a menu like the one below:

I can see that my document, Student Welcome Package, is 10 pages total, and I've chosen to print 1 copy. It is in black and white (mono), single-sided (simplex), and letter-sized (8.5"x11"). I submitted the document at 12:10 PM, and it will expire in 9 hours and 56 minutes. It will cost $1 to print. I can delete this job by clicking 'Delete', or refresh the page if I've added jobs to the queue since the last time I looked at this list. By deleting jobs here, I can ensure I don't accidentally print the wrong file and waste pages.