Moving Beyond your Emergency Teaching License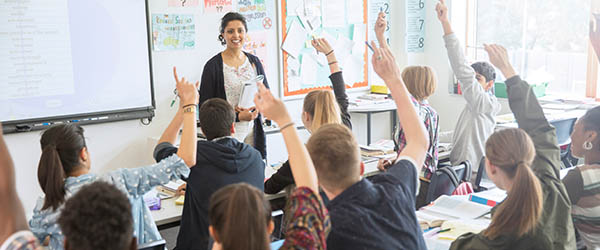 You are invited to an:
Online Info Session for Educators with Emergency Licenses
December 1, 2022
6:30pm
All Massachusetts Emergency Teaching Licenses are set to expire as early as June 30, 2023. Join us to learn about the state's licensing requirements and explore your options.
Whether you're interested in free MTEL preparation, earning an initial, provisional or professional license in your current area or a new one, Cambridge College is uniquely qualified to guide you. We have been helping a diverse population of educators grow in their careers for more than 50 years.
At the December 1 Online Info Sessions, you will meet Dr. Niti Seth, Dean of the School of Education, as well as the following Program Chairs. We'll connect in breakout sessions to give you more detailed information to help you determine your best path forward:
Dr. Christy Reynolds - Program Chair, Early Childhood and Elementary
Professor Leba Heigham - Program Chair, Mathematics and ESL
Dr. Stephen Maio - Program Chair, Education Leadership
Professor Nicole Stallions - Program Chair, Teacher of Students with Moderate Disabilities
Professor Mary Connolly - Program Chair, Health and Social Emotional Learning
Professor John Papadonis - Program Chair, Science, STEM, and Digital Literacy
Professor Doris Van Gorder - Program Chair, Practicum and MTEL
Cambridge College is the leader in adult learning
We don't require GREs, our programs are structured with the flexibility busy adults need, and we keep our tuition affordable. Plus, we offer financial aid and over $1,000,000 in scholarships each year.
Graduate courses may be applied to payroll step-raises and licensure requirements. All our classes have online or distance learning (Zoom) options.
If you apply on the day of this event, your application fee will be waived.
Event Details
We will email you Zoom login info before the event.
If you have questions about this event, please email: ada.robinson@cambridgecollege.edu
Accommodations: Cambridge College is committed to ensure that its events are accessible to people with disabilities. If you need accommodations with access, please contact the Office of Disability Support at vera.dimoplon@cambridgecollege.edu or 617-873-0614.
RSVP