Student Commencement Speakers 2023
Our student commencement speakers for the Cambridge College 52nd commencement exercises are:
Steven Ó Broin
Bachelor of Science, School of Undergraduate Studies
Representing undergraduate students in the class of 2023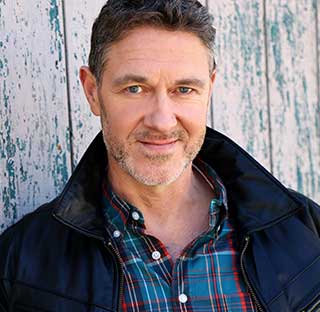 Steven Ó Broin is from Dublin, Ireland, and has lived in Massachusetts for 21 years. Steven trained at the prestigious National Theatre School of Ireland in Dublin, from which he graduated in 1995. He was an active Irish Dancer since the age of four, and as an adult, he joined the original cast of "Riverdance The Show," dancing with them from Dublin to London to Radio City Music Hall in New York City. After touring Europe with the "Gaelforce Dance" show, Steven hung up his shoes in 2001 and emigrated to Boston in 2002. Steven still works as a professional actor today in theatre, television, and film. He is one of the founding members of "Here Comes Everybody" Irish Theatre Company in Boston. 
His background in multi-generational skilled union labor has taught him a thing or two about equity, tenacity, and community. He then became injured working as a union plumber in Boston and re-educated at Quincy College, where he earned an associate's degree in Exercise Science. He has been working as a certified personal trainer since 2017 and now runs a gym for people with disabilities and traumatic injuries. 
Steven will graduate summa cum laude with a Bachelor's degree in Wellness & Health Promotion from Cambridge College. He plans to integrate his interest in urban planning with Wellness and Health Promotion to work to develop "well cities."  His vision is to increase wellness at the city level to promote healthier, more sustainable, and equitable communities. 
Steven lives in Whitman with his wife, three kids, and his new puppy, Merlin.
---
Dynellia Shanta Washington
Master of Science, Cambridge College Global
Representing graduate students in the class of 2023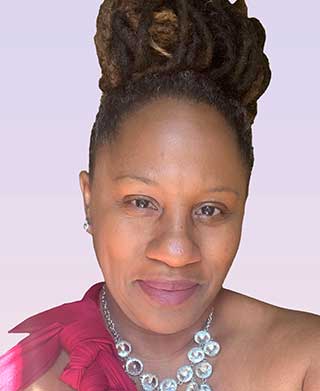 Dynellia Washington grew up in Harrisburg, Pennsylvania. Her tenacity to educate holds true as Mrs. Washington continues to teach, inspire, change lives, and push students to their full potential. Growing up with a mother who worked in the insurance industry and a father and step-father who were both military men gave her the passion and knowledge to set her own path and save for her future. She studied Art at the Art Institute of Pittsburgh and the Art Institute of Atlanta, earning her degree in Visual Communications, then taught in her discipline for over nine years. She then left to begin a new career path within the world of finance. 
Mrs. Washington recently earned a baccalaureate degree in Business Administration and a Masters's Degree in Healthcare Management from Cambridge College Global. She also plans to continue her educational career, beginning the doctoral program in the fall of 2023, where she will earn a doctorate in Quality Systems and Improvement Management. She was nominated to the National Society of Leadership and Success for her commitment to leadership to make the world a better place for all.
Mrs. Washington is currently the Business Department Chair for York Catholic Middle and High School and the Financial Literacy Coordinator for Tenfold. Mrs. Washington plans on doing several speaking engagements soon to continue her work on educating her community about the importance of financial literacy.